HCLSoftware U Certified Professional – BigFix Platform 10
Learn more about this certification and resources that can help you get ready.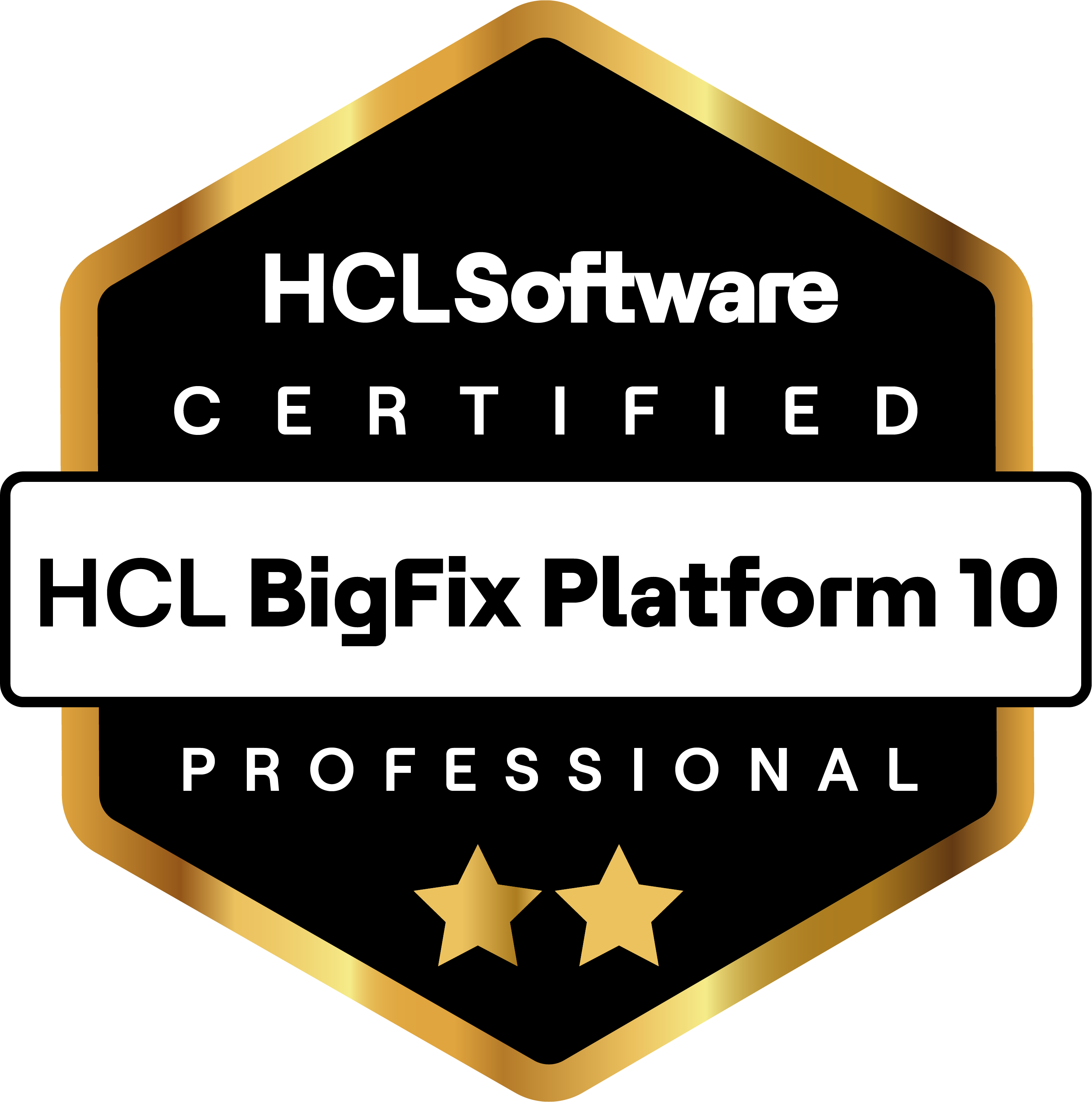 This certification exam is for Deployment Professionals to validate their knowledge of planning, installing, upgrading, configuring, managing, operating, performance tuning and troubleshooting of HCL BigFix.
Who should take this exam?
This intermediate level certification exam is for individuals who have the following:
Administrator level practical experience with HCL BigFix
Basic knowledge of operating systems and Directory Servers
Intermediate knowledge of networking
Troubleshooting Procedures
What skills are measured in this certification?
The HCLSoftware Certified BigFix Platform 10 Professional must demonstrate knowledge, skills, and abilities necessary to perform planning, installation, upgrade, configuration, management, operations, performance tuning and troubleshooting on HCL BigFix platform v10.x.
How do I earn this certification?
To earn this certification, you'll need to take and pass the HCLSoftware Certified Professional - BigFix Platform 10 exam (HCL-BF-PRO-10). Exam formats, scoring and exam content can be found in the exam guide.
How do I prepare for the exam?
It is recommended to utilize the following resources for the BigFix Platform 10 Professional Certification exam. These resources and additional training are not required before taking the exam but are highly recommended opportunities to learn from experts and expand on your knowledge.
Exam at a glance
Length:
75 minutes to complete the exam
Format:
60 questions provided in multiple choice or multiple response
Delivery method:
Pearson VUE testing center or online proctored exam
Available Language:
English